Short-Term Rehabilitation Care
Masonic Village at Burlington
Short-Term Rehabilitation Care
After a hospital stay, you can depend on our specialized Short-Term Rehabilitation staff to accelerate your recovery and ease your transition back home.  We provide post-surgery orthopedic care, pain management, stroke rehabilitation, wound care, fall management, and more.  Our Short-Term Rehabilitation Care services include Physical Therapy, Occupational Therapy, Speech Therapy, and Clinical Therapy.  Our experienced staff takes a team approach to your care, and working together will help you achieve your goals and resume your day-to-day activities as quickly as possible.
Individualized plans of care with physician oversight
High patient satisfaction
Low hospital readmission rates
Shorter length of stay
Increased mobility upon discharge
Evidence-based functional outcomes
Three delicious meals each day that address any dietary restrictions

State-of-the-art physical therapy gym
Daily bed-making, weekly housekeeping, and personal laundry service
about Rehabilitation at Masonic Village at Burlington?
Fill out the form and one of our staff members will help answer any questions you have about our community.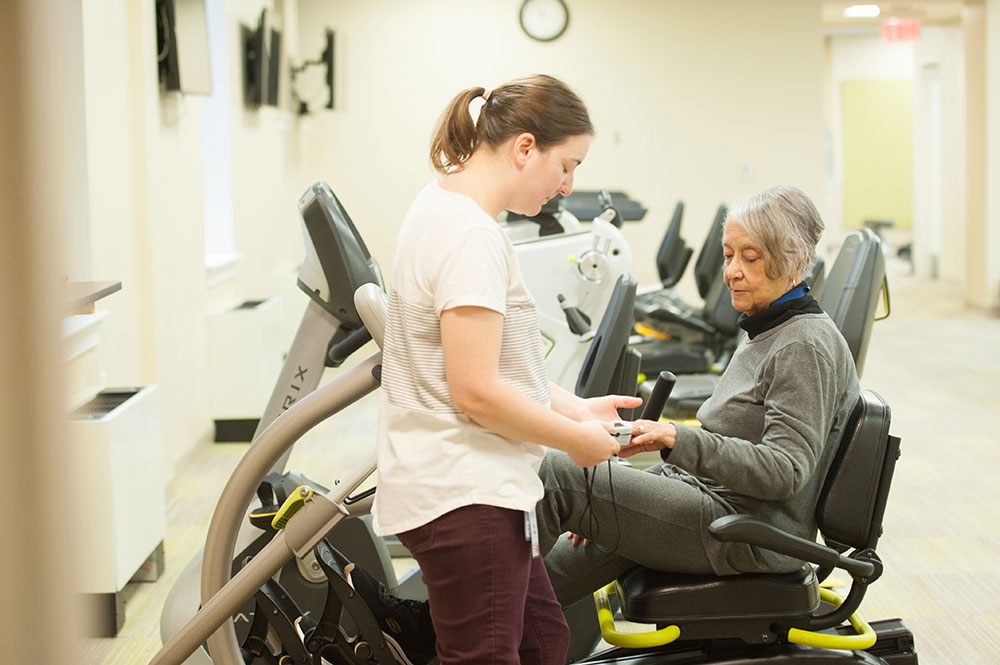 Consistent Quality Therapies
Residents in our Short-Term Rehabilitation programs typically receive an hour of therapy per day, 5-7 days per week, though they can receive up to three hours per day depending on doctor recommendation.  Physical Therapy is available for those recovering from injury or illness, surgery, chronic pain, and more.  Occupational Therapy seeks to improve a resident's quality of life by improving daily activity while facing memory loss, cognitive disorders, developmental disabilities, and more.  Speech Therapy assists with communication, language skills, and swallowing/eating ability. Clinical Therapy services help residents with mental health challenges and emotional and behavioral difficulties. 
Highly Trained Medical Staff
Our experienced Short-Term Rehabilitation staff includes physicians, a physiatrist, nurse practitioners, nurses, therapists, dietitians, social workers, and activity coordinators.  Often those in rehabilitation need a specific diet while undergoing treatment.  Our dietary kitchens accommodate all needs including vegan diets, gluten-free, and mechanical soft diets.
Doctors come on-site for both regular and specialty treatment, and are here throughout the week, though their office hours are not set.  Our Medical Director and providers can be reached 24/7 for emergent issues. Our Nursing staff is available 24/7 for any urgent needs, daily medical care, and to ensure patient safety.  Our healthcare staff are trained as Certified Nursing Assistants (CNAs), and are able to take vital signs, provide baths and grooming, assist with mobility, and more.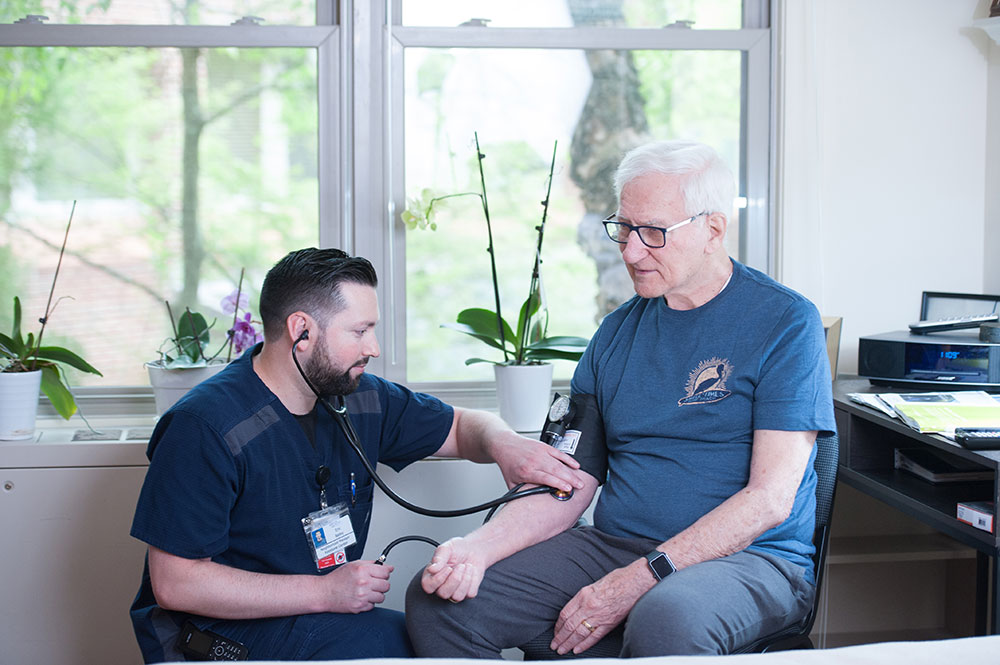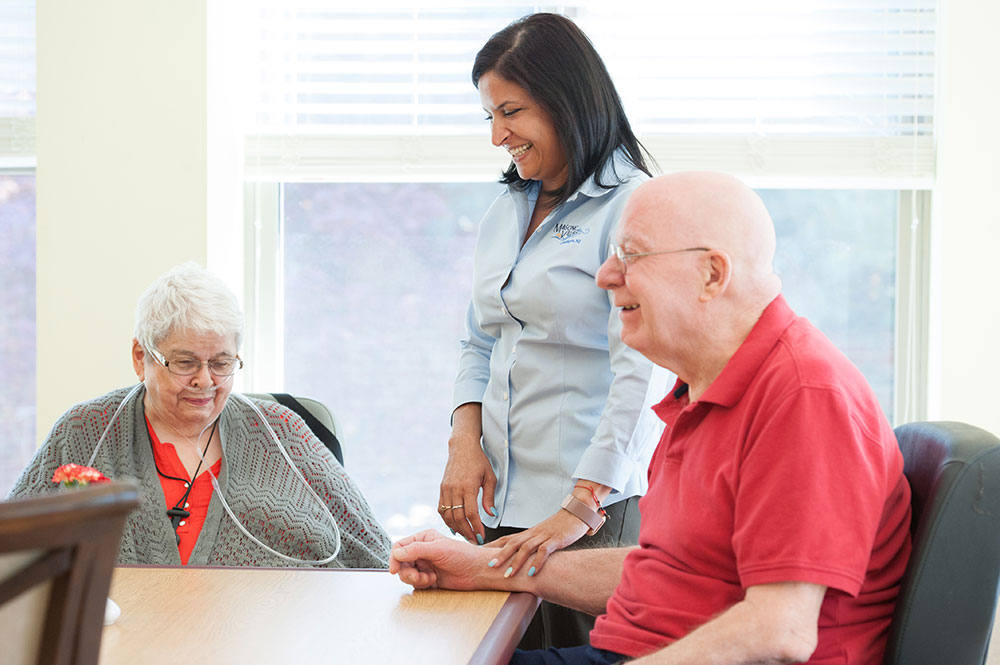 Flexible Scheduling and Treatment
The length of care and the amount of therapy received is based on your initial needs.  Your progress is monitored throughout treatment, and there are always options available if you need more or less rehabilitation that originally planned.  If the physicians determine that you could benefit from extending your therapy and treatment beyond what your insurance or Medicare will pay for, you can choose to pay privately.  We're here to work with you to find the best course of action to help you achieve the best health possible.
Easy Transportation Options
We can assist you in obtaining transportation to and from outside doctor's appointments.  Rehabilitation residents are also free to leave the campus for visits with their families as long as they maintain their therapy appointments and overnight stays as required by insurance.
The Finances of Short-Term Rehabilitation
Short-Term Rehabilitation services are billed through Medicare, which will pay for the first 20 qualifying days, followed by 80% coverage of costs with a 20% copay, either from supplemental insurance or out-of-pocket.  The hours of therapy scheduled will be based on your physical needs as well as what Medicare approves.
Direct Admissions Welcome
Anyone can be admitted to our Short-Term Rehabilitation Care.  You do not need to be a current resident at Masonic Village at Burlington. Masonic affiliation is not required.