Masonic Village at Burlington
Since its inception in 1898, Masonic Village at Burlington has set itself apart as a truly unique senior living community.  Set on 450 acres of spectacular wooded grounds, our community of over 400 residents enjoys worry-free living at it's finest.  But beyond all the wonderful services and amenities that make everyday living a joy here, there are two aspects that set our senior living campus apart from other senior living communities in New Jersey…
First, the warm, welcoming, family atmosphere at Masonic Village at Burlington is positively contagious.  It's like capturing lightning in a bottle, but the genuine ambiance of happiness and comfort that pervades our campus is something you won't find in many other senior living communities.  Quite frankly, the people here are kinder.  The friendships are deeper.  The laughter is genuine.  The contentment is real.  People like it here because they like each other.  And that is really quite amazing.
Second, we are a leading senior living community because we provide our residents with a complete continuum of care.  When you join our community of friends, you can find true peace of mind, knowing that you will be cared for no matter how your health needs change in the future.  Very few senior living communities are a true full-service continuing care retirement community.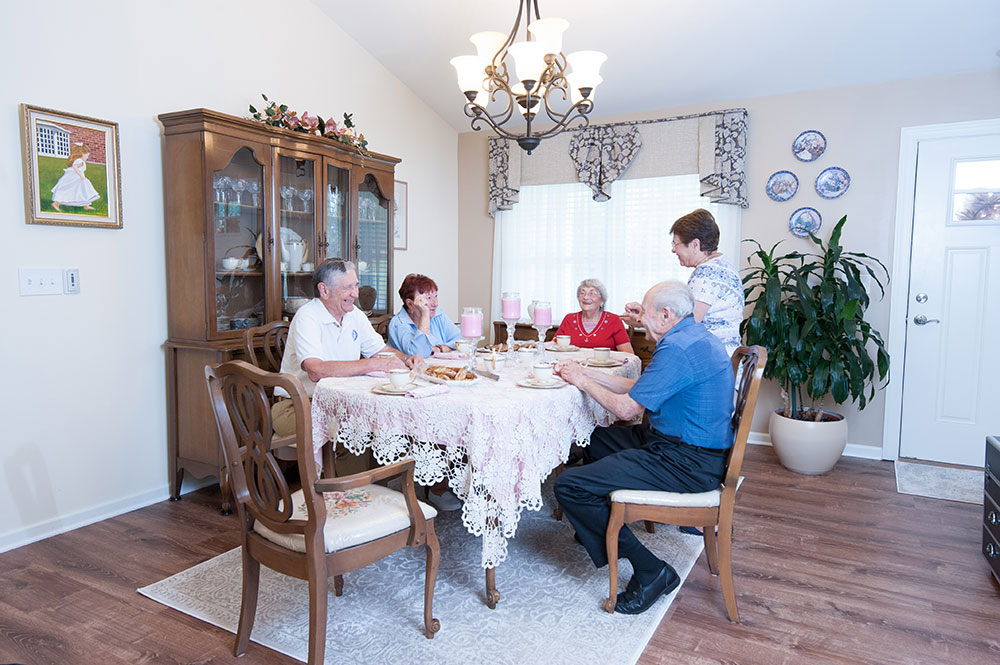 That means we meet you at whatever stage of life you are at, to fully support all your needs:
Independent Living
Assisted Living
Short-Term Rehabilitation
Respite Care
Memory Care
Home Care
Long-Term Care
Hospice Care
Our Mission
Masonic Charity Foundation of New Jersey delivers personalized services and compassionate care to seniors, inspired by the spirit, ideals, and values of Freemasonry, to promote the highest quality of life for Freemasons, families, and others in the community.
Open to serve.  Open to all.
Proud Member
Masonic Village at Burlington is a not-for-profit organization, and a member of the following:
Fill out the form for more information.