Masonic Village at Burlington
There's nothing like a delicious home-cooked meal to make you feel loved.  When you're a resident at Masonic Village at Burlington, you'll enjoy wonderful home-cooked meals every night without having to lift a finger!
Masonic Village at Burlington features a flexible dining plan, so every resident can make the most of the dining resources available on our campus. There are two dining venues, so you're always sure to find the right meal option for you!
The Cornerstone Restaurant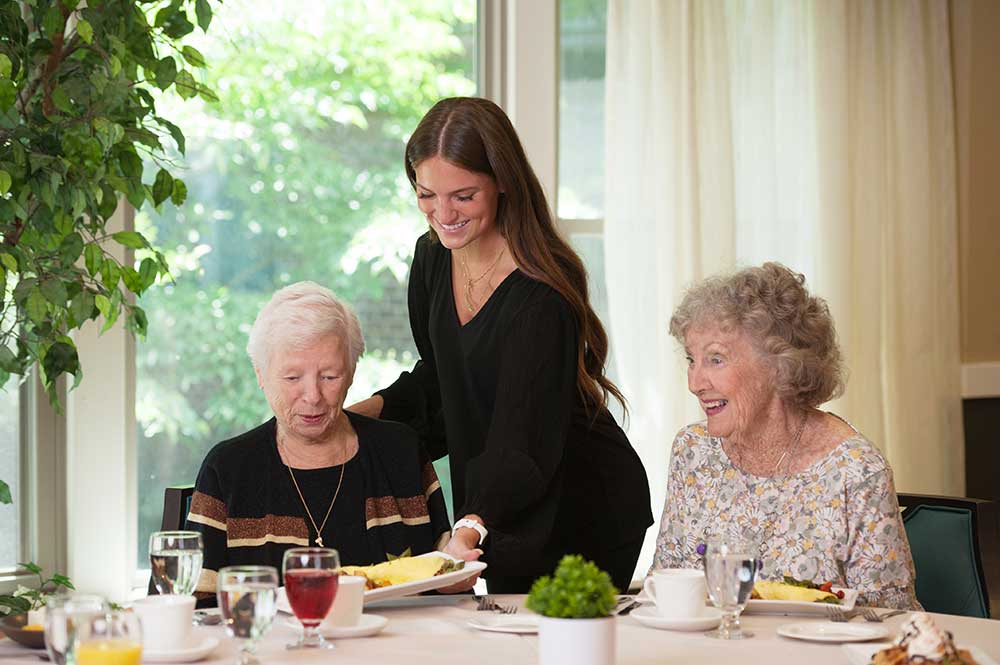 The Cornerstone Restaurant dining room serves diners a 4-course dinner, five nights a week.  The menu is varied, and provides plenty of delicious choices for soups & starters, entrees, sides, and desserts.
Hours of Operation
Monday – Friday
4pm – 6:30pm
Reservations are required.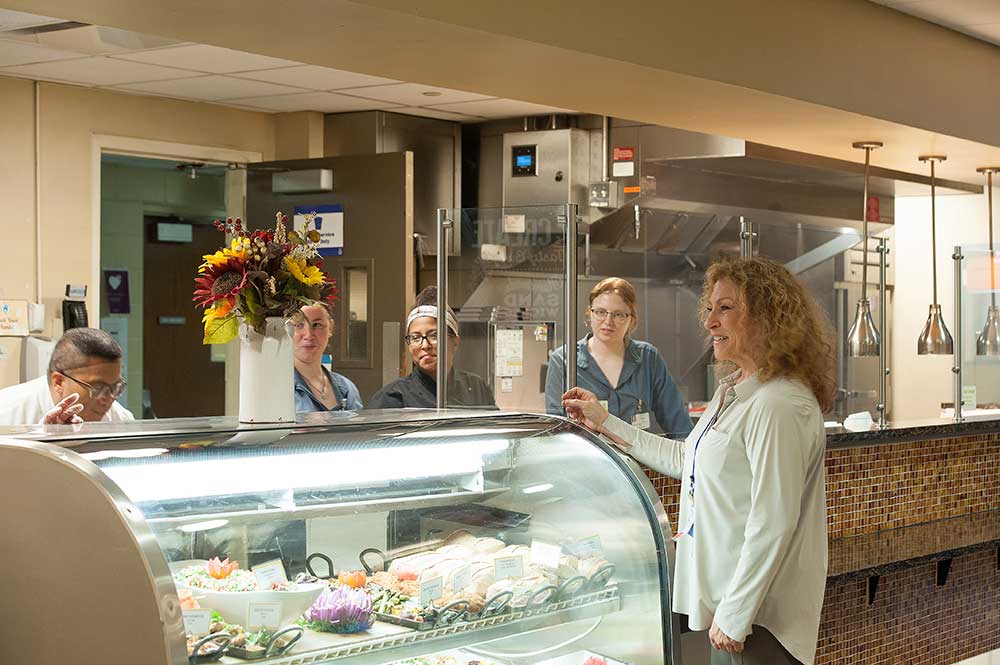 Café 902 is open for breakfast, lunch, and dinner, seven days a week, and has a wealth of yummy meals and tasty "grab and go" menu items to suit every taste. 
Hours of Operation
6:30am – 6:30pm
Planning something special?
Contact Dining Services at (609) 239-3994
To reserve a time and location.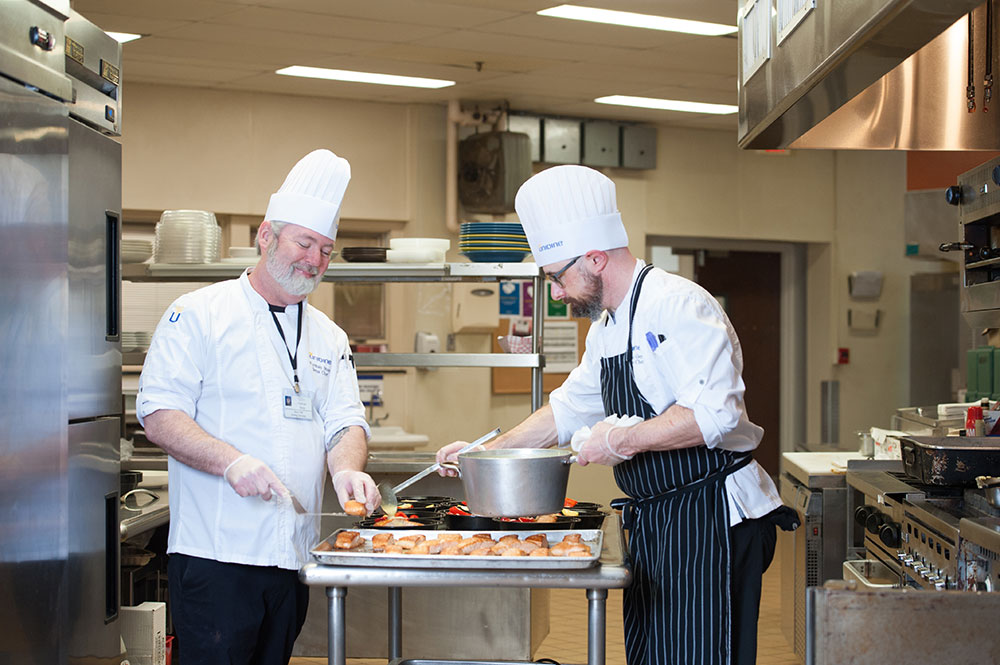 Of course, both the restaurant and café do their best to accommodate allergy and special diet needs upon request.  There are gluten free options, vegetarian options, and low fat/sodium options to keep our residents healthy and well-fed.  Residents have a choice of dining plans so that they can enjoy relaxing fine dining and never have to worry about cooking dinner again.
Our food is so good that residents frequently invite family and friends to join them for dinner in our dining room.  And while the menu is always diverse to appeal to a wide range of tastes, our residents particularly love to treat family to our special holiday meals and theme night meals.  From a traditional Easter dinner to an Under The Sea smorgasbord, our dining services are second to none.