Masonic Village at Burlington
Top 5 Reasons to Join the Masonic Village Cottage Community:
The Masonic Village Cottage Neighborhood has one thing that no other senior living community has – our cottage residents are GUARANTEED care for life.  What does that mean?  That means that as your health needs change in the future, Masonic Village has the infrastructure and the resources in place to care for you NO MATTER WHAT.  What other senior living community can promise you that?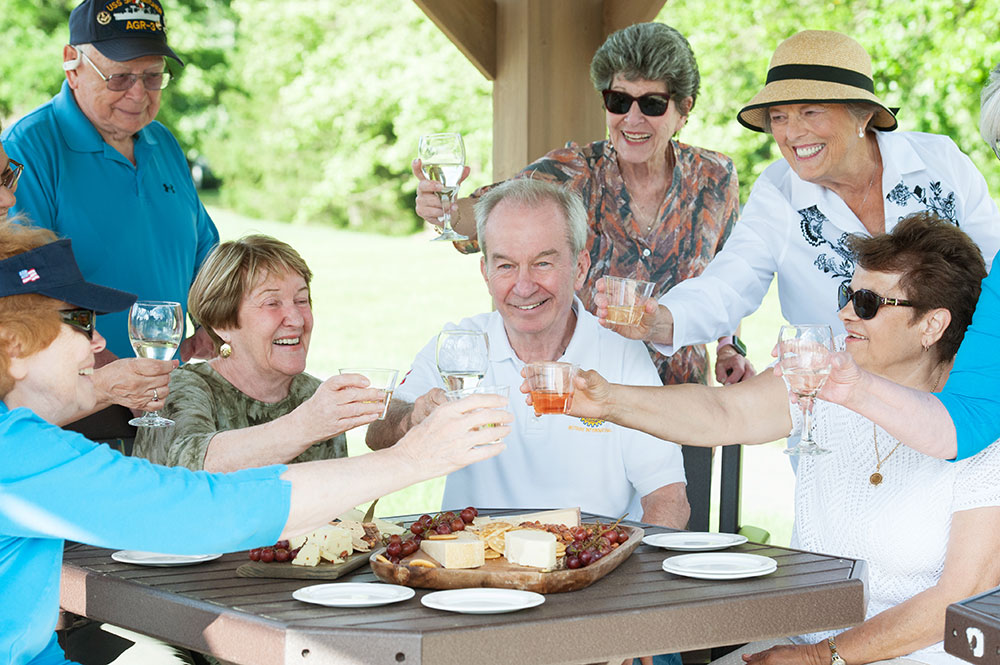 Cottage Life at Masonic Village
It's breezy mornings on the front porch, enjoying a quiet start to your day.  It is sunny afternoons on the patio, laughing with your friends.  It's the buzzy chatter of a neighborhood block party under the streetlights.
Cottage living at Masonic Village is so much more than just a place to hang your hat.  It's a way of life.  The Masonic Village Cottage neighborhood has that on-the-go vibe like a 55+ community — residents drive their own cars, and zip around South Jersey and Philly with ease, or take a quick trip up the Turnpike to enjoy a day of fun in New York City.  But our cottage neighborhood also has this charming Mayberry feel that draws you in as part of an extended family, where everyone brings a dish for the Sunday evening potluck.  After all, food shared with friends always tastes the best…
The Benefits of "Right Sizing"
When you join our Cottage Neighborhood, you're not downsizing, you're "right sizing." With your own garage and plenty of closet space, every cottage has all the storage room you'd ever need, with the ease of first floor living.  Our luxury cottages are perfect for entertaining, with bright and airy kitchens, an open floor plan, and plenty of outdoor patio spaces.  Best of all, The Cottages at Masonic Village have that crisp newness about them that feels like a fresh start. Incoming residents can make their cottage their own with new paint, carpet, and flooring of their choosing.  And our Maintenance Crew keeps the Cottage Neighborhood looking pristine, so you never lift a finger to do yardwork, snow shoveling, or home repair.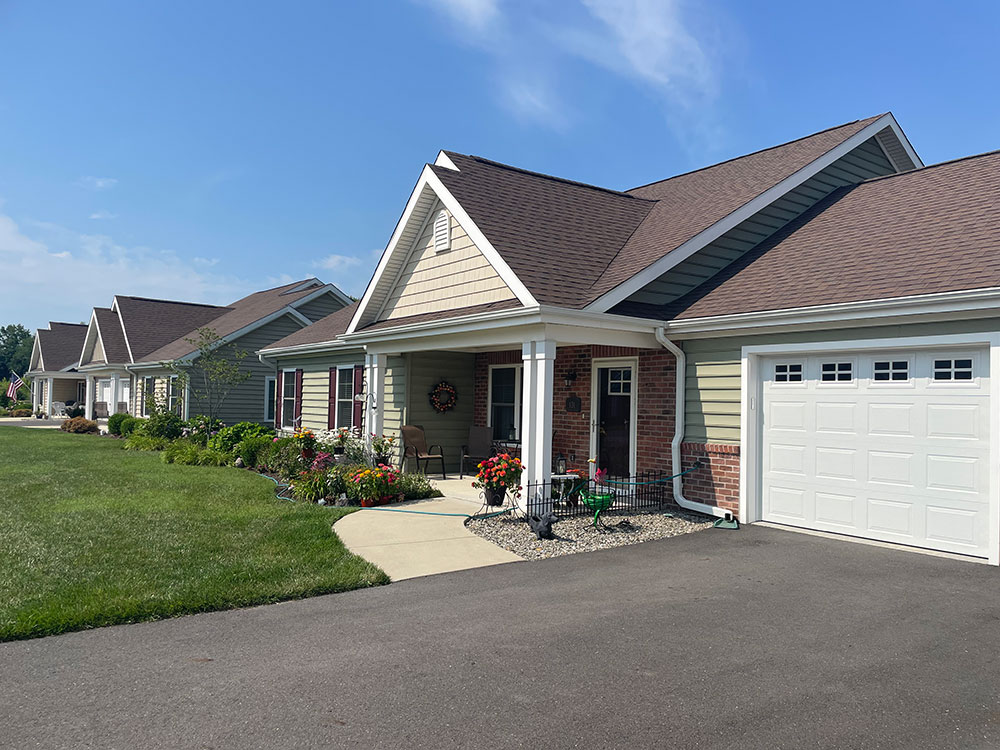 SAVE up to $55,000*
HURRY — Only 3 Cottages Left!
*Deposit by September 30th, 2023.