Masonic Village at Burlington
If you've taken on the responsibility of caring for a loved one who can no longer completely care for themselves, it can be difficult to find balance in your life between caregiving, work, and other family responsibilities.  Sometimes caregivers need to take a much-deserved break, and other times their work obligations have to take precedence over their caregiving responsibilities.  In either of these circumstances, Respite Care is the solution.  Respite care provides a "home away from home" for a senior while their family or caregiver is unavailable.  Our supportive care team works with family members to determine the proper amount of care and support to provide during a senior's respite stay.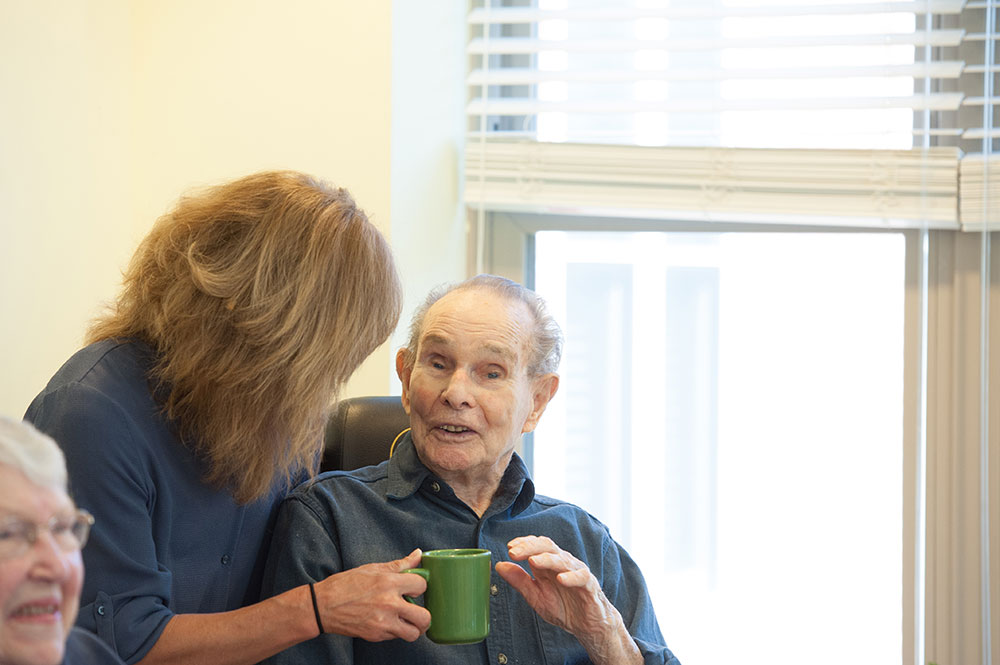 Private room with private bath
Three delicious meals per day served restaurant style in a beautiful dining room (feeding assistance if needed)
Daily bed-making and trash removal
Weekly housekeeping and linen service
Weekly personal laundry service
Licensed staff on duty 24 hours per day
24-hour security and emergency call system
Medication management
Access to therapy services
Scheduled local transportation
Daily recreational and therapeutic activities
Access to all community amenities
about Respite Care at Masonic Village at Burlington?
Fill out the form and one of our staff members will help answer any questions you have about our community.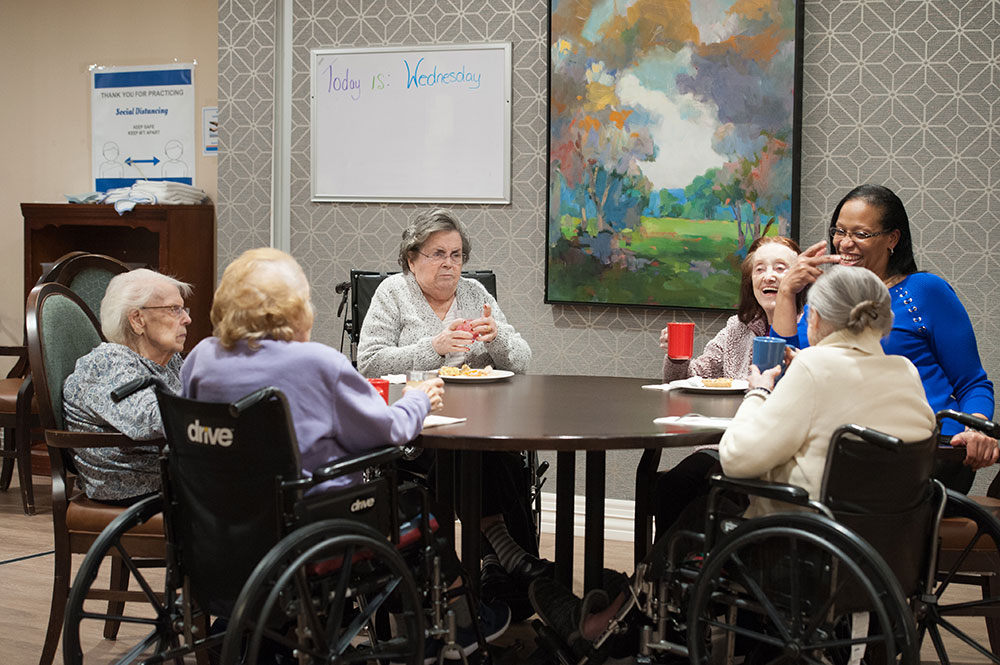 Caregivers can schedule a respite stay for as long as they need, but typically for a minimum of one week.  We require 48 hours notice for any Respite Care admissions to arrange for proper living accommodations and medical care.  Respite Care residents receive the same services as residents in our Assisted Living and Long-Term Care programs.
24/7 Quality Care from Licensed Staff
Assistance is available to Respite Care residents around the clock.  Safety is our #1 priority, so a team of nurses and facility staff are on site 24/7, ensuring that medical care is always available.  Our healthcare staff are trained as either Certified Nursing Assistants (CNAs) or as Home Health Aides (HHAs), and are able to take vital signs, provide personal assistance daily care, manage medication plans, assist with mobility, and more.  If a Respite Care resident already has regular doctor or therapy appointments, transportation to those appointments can be arranged by our facility.  Our contracted pharmacy provider is available to fill prescriptions as needed.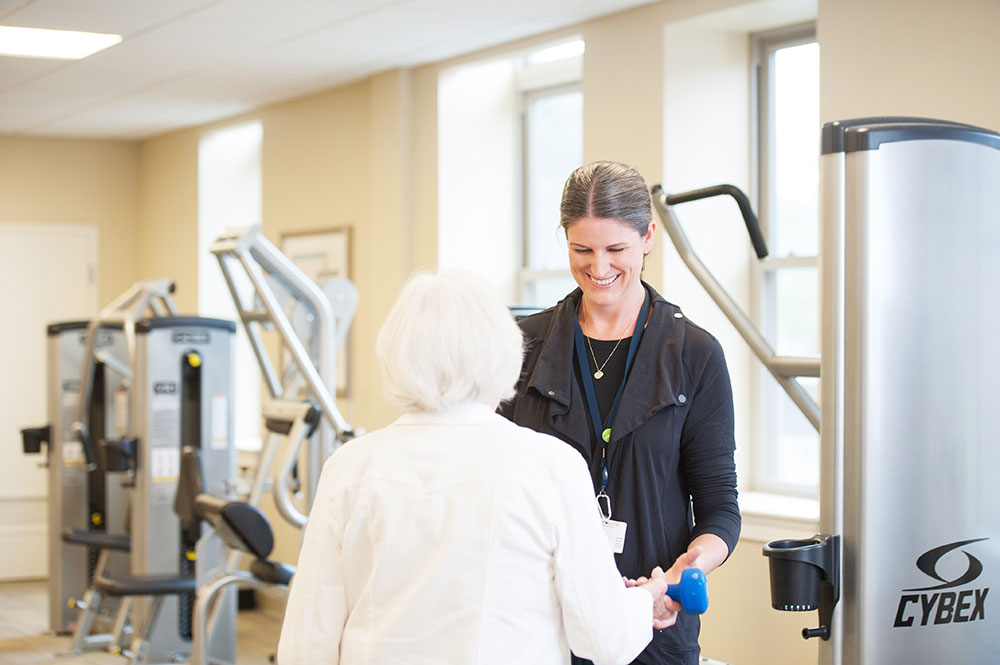 Our Respite Care residents can take part in many group social activities.  From movie nights to Bingo, from religious services to music performances, there are plenty of events and entertainment opportunities to stay engaged.  There are also gardens and walking paths to enjoy the outdoors.  As always, the goal is to help residents feel connected.
The Finances of Respite Care
Masonic Village at Burlington is a Medicare/Medicaid certified facility.  While Medicare does not cover Respite Care accommodations, the one exception to this is for Respite Care patients who also qualify for Hospice Care under Medicare, and is for those who are extremely ill.  This also comes with a 5-day stay limitation.  Medicaid recipients may be eligible for a waiver to cover their Respite Care costs, but again, with specific qualifications.  Typically, private insurance does not cover Respite Care costs either, although some long-term care plans may cover part of or all of those costs.  Be sure to check with your specific insurance provider for detailed information on what is or isn't covered by your plan.