Masonic Village at Burlington
Sometimes after a surgery, illness, or due to another medical condition, you may need more daily assistance than before.  Often referred to as Skilled Nursing, our Long-Term Care program gets you the help and support you need to maintain a great quality of life. We also have Skilled Memory Care available as part of our Long-Term Care program as well.  Our residents live in a suite with bathroom.  We provide all residents with living services (housekeeping, laundry, all meals) as well as personal care services to help with daily activities, such as bathing, grooming, and dressing.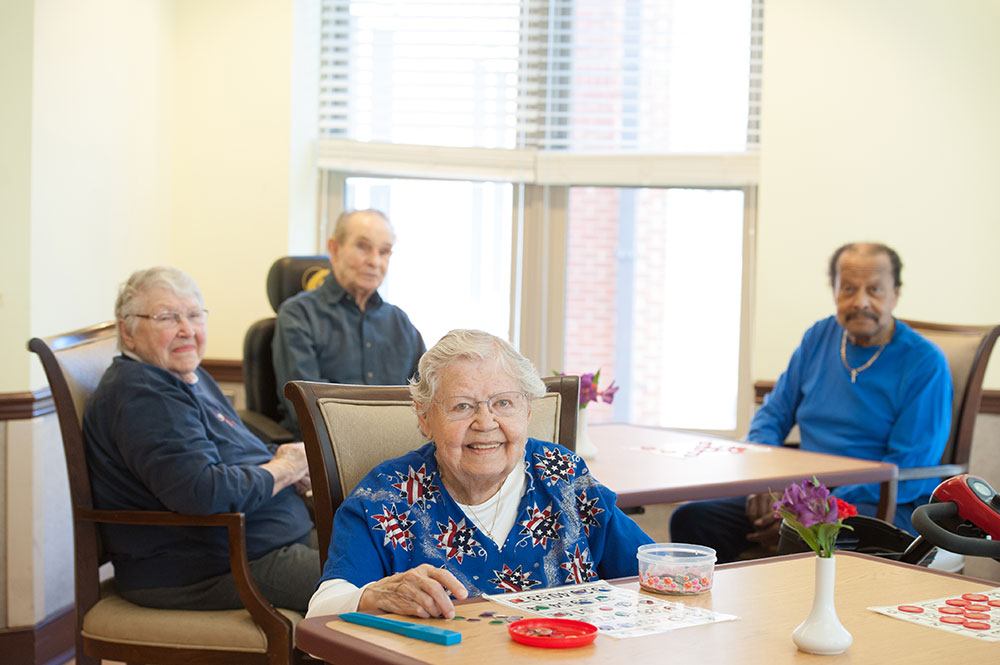 Private and semiprivate suites with a bathroom
Three delicious meals per day served restaurant style in a beautiful dining room (feeding assistance if needed)
Daily bed-making and trash removal
Weekly housekeeping, linen service, and personal laundry service
Licensed staff on duty 24 hours per day
24-hour security and emergency call system
Medication management
Access to therapy services
Scheduled local transportation
Daily recreational and therapeutic activities
Access to all community amenities
Comprehensive social work services
about Long Term Care at Masonic Village at Burlington?
Fill out the form and one of our staff members will help answer any questions you have about our community.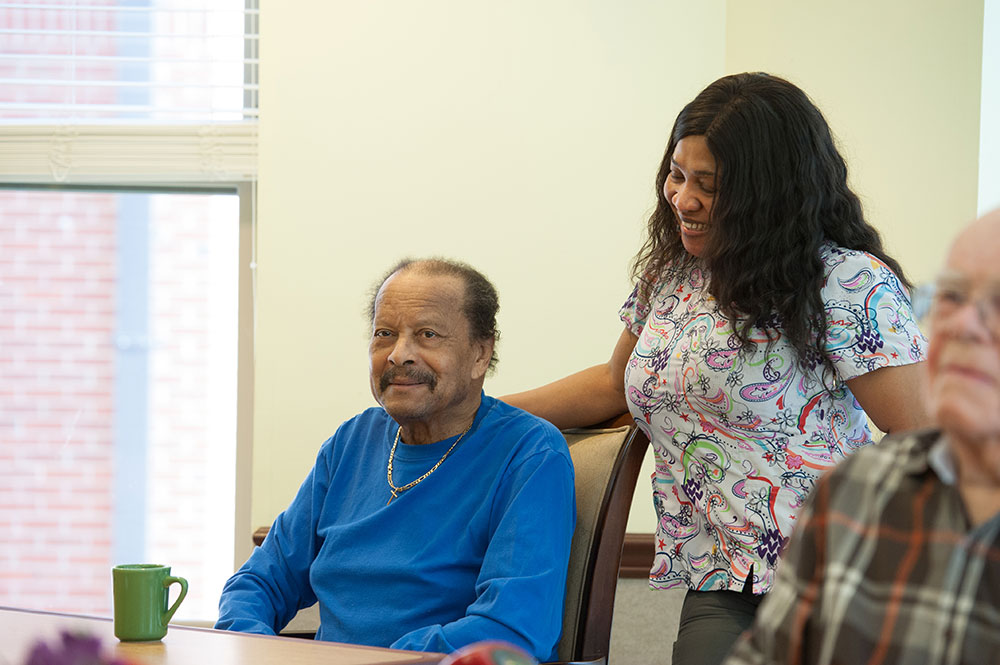 24/7 Quality Care from Licensed Staff
Assistance is available to Long-Term Care residents around the clock. Safety is our #1 priority, so a team of nurses and facility staff are on site 24/7, ensuring that medical care is always available. Our healthcare staff are trained as Certified Nursing Assistants (CNAs), and are able to take vital signs, provide personal assistance daily care, assist with mobility, and more. There are accommodations for bariatric patients as well.
Our Long-Term Care residents can take part in many group social activities.  From movie nights to Bingo, from religious services to music performances, there are plenty of events and entertainment opportunities to stay engaged.  There are also gardens and walking paths to enjoy the outdoors.  As always, the goal is to help residents feel connected.
The Finances of Long-Term Care
Masonic Village at Burlington is a Medicare/Medicaid certified facility.  While Medicare does not cover Long-Term Care accommodations (except in some instances following a hospital stay), it may cover specific healthcare costs.  For Long-Term Care patients applying with private pay and not through Medicaid, there is typically not a wait for a spot in our facility.  Those applying through Medicaid will be added to the waitlist. If you have long-term care insurance, it will typically cover at least a part of your costs for Long-Term Care services.  For those who are a veteran or the spouse of a veteran and can demonstrate financial and medical need, you may apply for the Veteran's Aid & Attendance Pension Package through the VA to help cover the costs of Long-Term Care.
Direct Admissions Welcome
Anyone can be admitted to Long-Term Care. You do not need to be a current resident at Masonic Village at Burlington. Masonic affiliation is not required.