Masonic Village at Burlington
Masonic Village at Burlington is really a bustling little town, packed with campus amenities that are second-to-none.  While our 450-acre campus is located in the heart of Burlington County, near to Neshaminy State Park and Historic Bordentown as well as a short drive from Philadelphia and Atlantic City, our residents find plenty to do right here in our community.  It's refreshing to have so many services and amenities within walking distance of your front door.
Residents can take advantage of our world-class amenities every day of the week…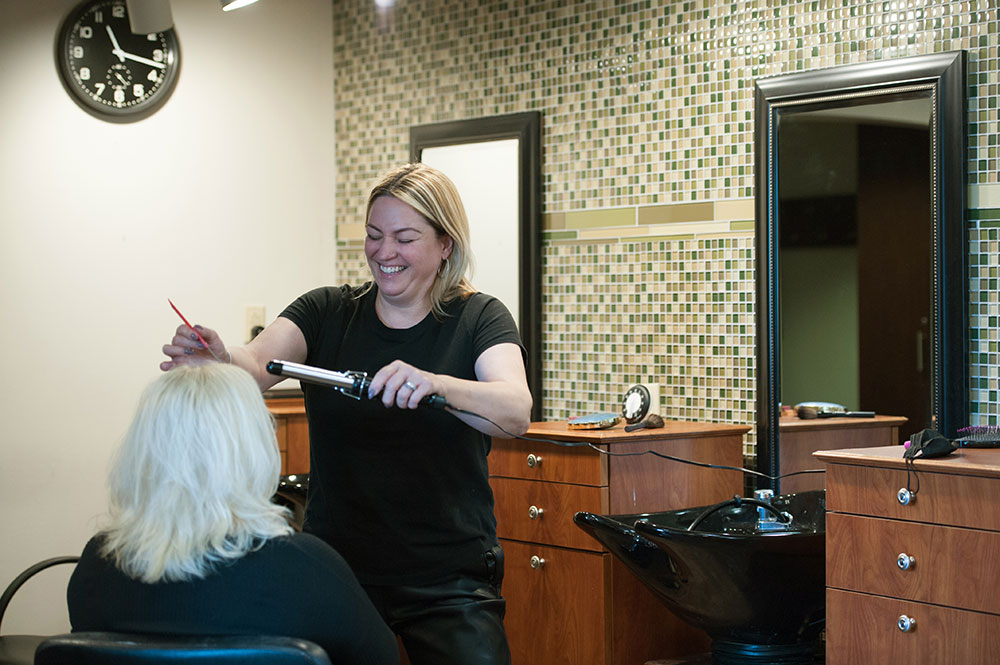 Grow Memorial Hall hosts classes, concerts, movies, lectures, and more
Café 902 serves breakfast, lunch, and dinner seven days a week
The Cornerstone Restaurant features formal, restaurant-style dining
Our Fitness Center features gym equipment and various group exercise classes
The Chapel hosts weekly services and daily religious classes
The Hair Salon offers hair and nail services for women and men
The Woodshop features every tool you can imagine, so no project is out of reach
The Library features a wealth of great reads
The Billiard Room is a hot ticket for all the resident pool sharks
The Thrift Store is a resident-run shop that sells a little bit of everything
Paved Walking Paths keep residents outdoors and on the go
Our Bocce Court is a great outdoor sport for single players as well as teams
Our Shuffleboard Court gives residents a fun outdoor sport to play
Our Wellness Center gives residents access to a host of medical professionals
There's plenty to do every day of the week at Masonic Village at Burlington, but when residents get a slight case of wanderlust, there's always the monthly daytrips to local sites or restaurants residents can take advantage of.  And door-to-door transportation is always available to take residents to a doctor's appointment or on local shopping trips.
Take advantage of the many campus amenities at Masonic Village at Burlington, and treat yourself to the life of leisure you have always dreamed of.
about Independent Living at Masonic Village at Burlington?
Fill out the form and one of our staff members will help answer any questions you have about our community.
Of course, both the restaurant and café do their best to accommodate allergy and special diet needs upon request.  There are gluten free options, vegetarian options, and low fat/sodium options to keep our residents healthy and well-fed.  Residents have a choice of dining plans so that they can enjoy relaxing fine dining and never have to worry about cooking dinner again.
Our food is so good that residents frequently invite family and friends to join them for dinner in our dining room.  And while the menu is always diverse to appeal to a wide range of tastes, our residents particularly love to treat family to our special holiday meals and theme night meals.  From a traditional Easter dinner to an Under The Sea smorgasbord, our dining services are second to none.
Unidine is the culinary service provider Masonic Village at Burlington has chosen to  create the spectacular dining menus for both of our dining venues.  The Unidine team creates authentic food from scratch, using culinary creativity combined with fresh, responsibly sourced, seasonal ingredients.  Unidine chefs are guided by environmentally held practices, and avoid additives, chemicals, and preservatives.  Unidine is the unsung hero of Masonic Village at Burlington, serving up the most creative, healthy, delicious food choices, 365 days a year to our residents.