Masonic Village at Burlington
Masonic Village at Burlington is a Life Plan Community.  What does that mean?  It means that the full continuum of care is available to you no matter what health stage you are at or how your health needs may change over time.
Think about that for a minute.  When you are a resident of Masonic Village at Burlington, we provide the care and support you need, no matter what you need.  That is the very foundation for worry-free living!  Our clinically trained staff and state-of-the art medical facilities provide the best care possible to our more than 400 senior residents.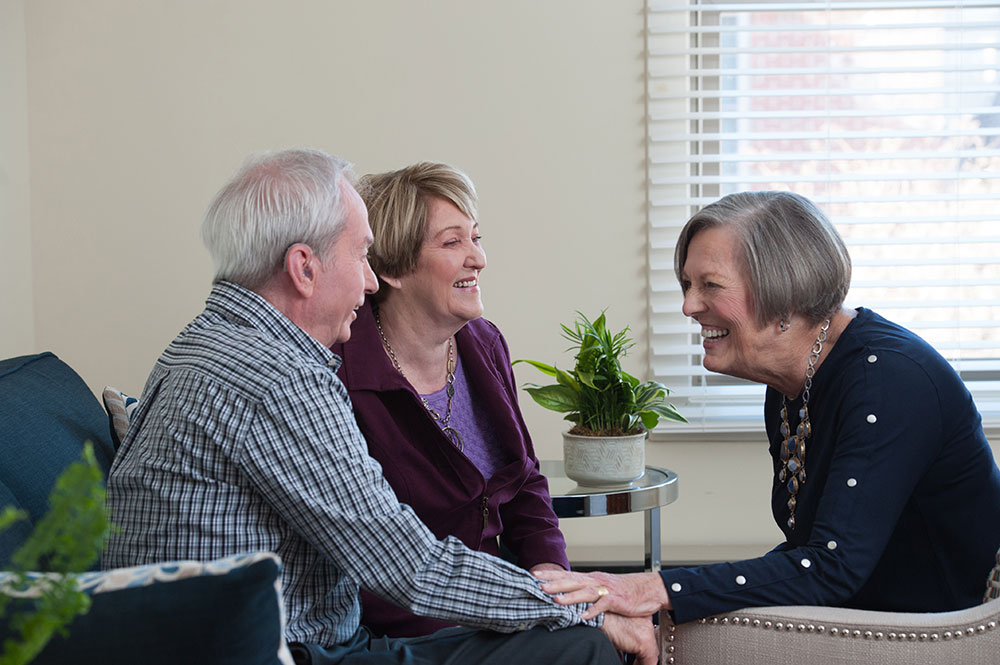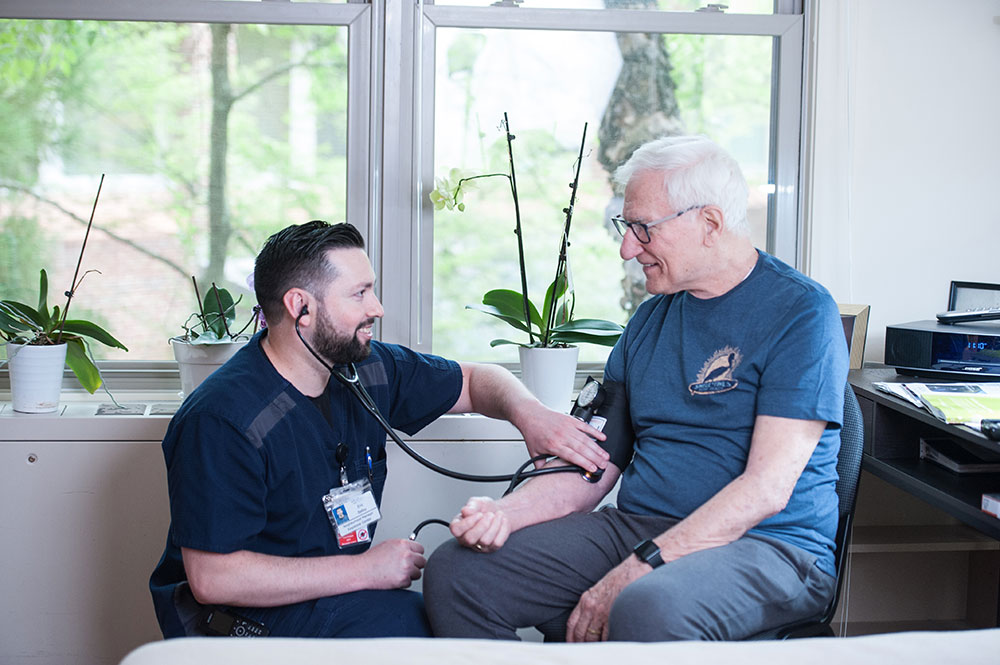 Here is a quick summary of all the levels of care available within our Life Plan Community.  When viewed as a continuum, it allows you to live the lifestyle you want, supported by the care that you need.
Independent Living: Make the most of every day with an active lifestyle.
Assisted Living: Maintain your independence with customized care.
Short-Term Rehabilitation: Get your body back in shape after surgery or a fall.
Respite Care: Short-term care allowing the caregiver a much-needed break.
Memory Care: Compassionate care for those with memory loss.
Home Care: Care that assists with daily tasks, including bathing, medication management, and more.
Long-Term Care (aka Skilled Nursing): The most comprehensive medical care available.
Hospice Care: Compassionate end-of-life care allowing for dignity and peace.
This 8-level continuum of care brings together seniors of all health levels, and offers them a community of support that nourishes their body, mind, and spirit.  It's a beautiful approach to aging that focuses on spiritual joy, good health, and an active mind.
about Independent Living at Masonic Village at Burlington?
Fill out the form and one of our staff members will help answer any questions you have about our community.