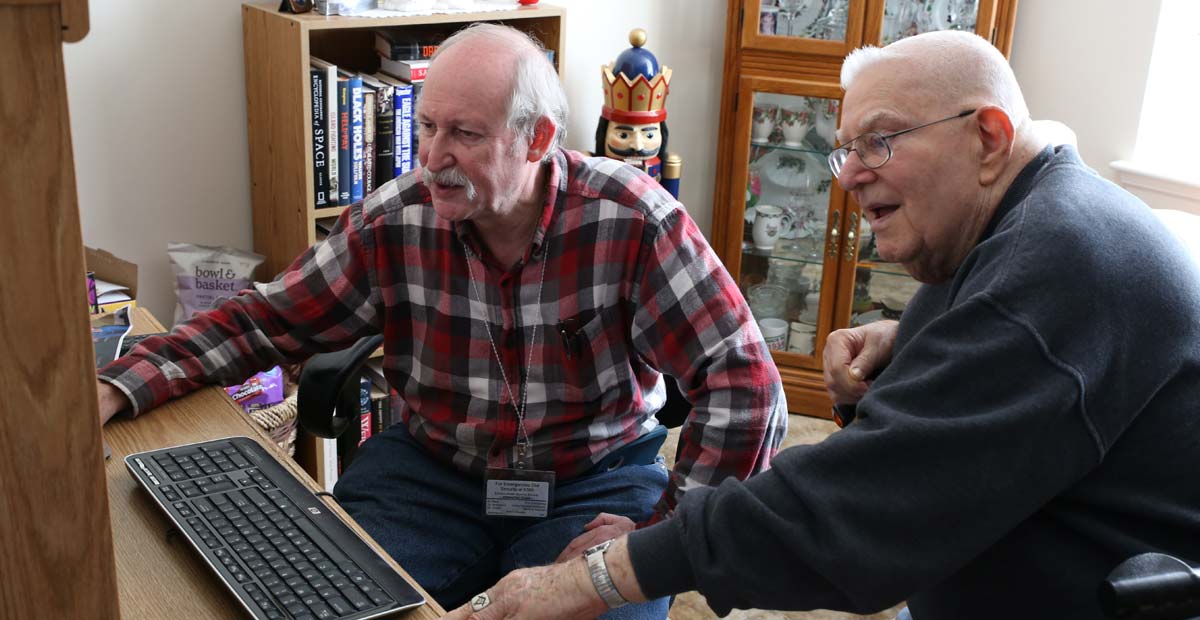 Steve Preissman is a jack of all trades when it comes to technology.
On any given day, you will see him at Masonic Village at Burlington, helping one resident transfer photos from their phone to their laptop and another resident establish a clearer picture on his television.
"I enjoy helping people, and I've always had an aptitude for technology," Steve said. "I'm a retired software engineer by trade, and I've stayed (working) with computers."
Steve has volunteered at Masonic Village since 2017. He recently hosted a "Tech Talk" about how to use your cell phone to take photos and videos. Prior to that, he ran an "Introduction to Smartphones class."
Steve lives about 15 minutes away and typically visits three days a week for a few hours, depending on the residents' technological needs. His only fee is a smile. "You have to have a smile or it's not worth it [me helping]," he said.
Steve said he never gets frustrated with someone's lack of aptitude for technology. "It's amazing how well some of them learn," he said, after the most recent Tech Talk, attended by more than 11 people. "One lady I've been working with for a couple years has gotten so much better with her phone. It feels good to see the improvement. Some people take longer than others. You just have to be patient. I plan to continue doing this for a long time to come."
A Mason himself, Steve has been a member of Rising Sun Lodge No. 15 in Haddonfield, NJ, for more than 40 years and is a past District Deputy Grand Master.
"I love the ritual and the people," he said. "There are so many good men in the organization and good fellowships. It's amazing the people you meet and the help you can get and give. It's a great fraternity."