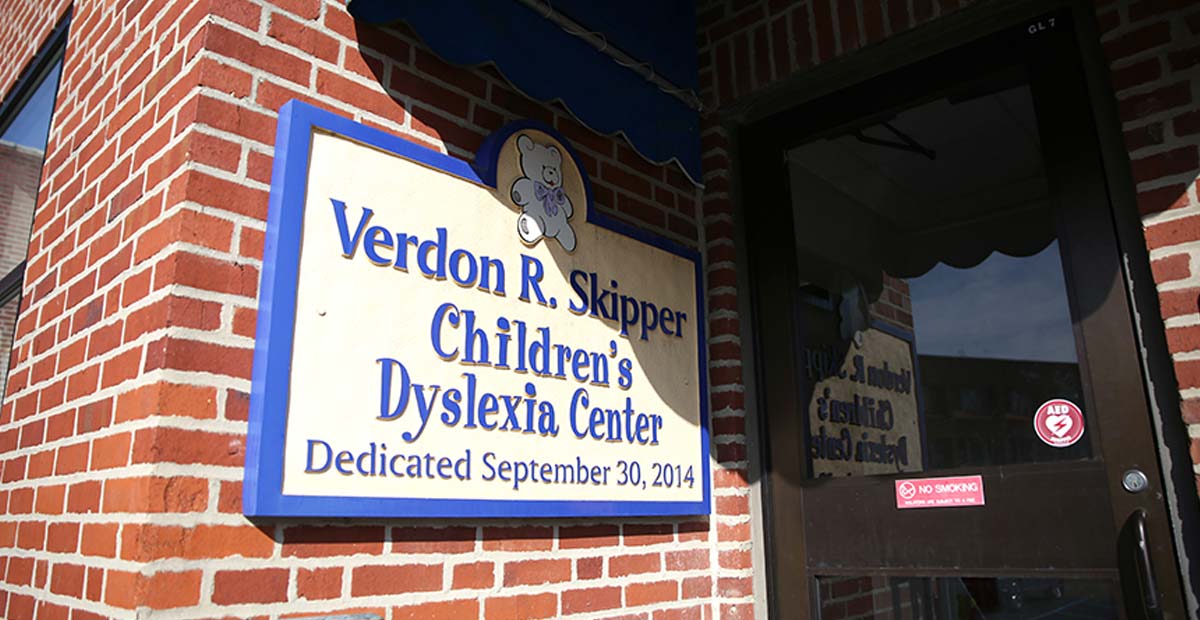 Did you know that Masonic Village at Burlington has a Dyslexia Center on its campus?
For more than 20 years, the Children's Dyslexia Centers Inc., a Scottish Rite charity, have been leaders in the effort to help children and their families overcome the painful obstacles of dyslexia, a neurological learning disability that makes it difficult for children and adults to read, write and spell.
There are more than 40 Dyslexia Centers in 13 states and five centers in New Jersey, including the Verdon R. Skipper Children's Dyslexia Center at Burlington. The center tackles the challenge of dyslexia both by providing tutoring for children with dyslexia and by training a growing number of highly-skilled and dedicated tutors.
The center at Burlington serves children in grades 1-12 from many different educational backgrounds. On average, children admitted to the program attend for two years. The children receive one-on-one instruction twice a week after school.
"We both went through the teacher training program 20 years ago, and it's truly life-changing, the rippling effect it has on getting the word out about dyslexia," said Lisa Nappi, co-director of the center alongside Cheri Tartaglione.
Masons decided many years ago they wanted to support philanthropic endeavors, Cheri said. They got involved with training teachers and paired up with the Graduate Center for Dyslexia Studies at Fairleigh Dickinson University. Many of the teachers work in the classroom all day and then come to the center in the evening to tutor the children.
"Masons are making an incredible contribution to the dyslexia community, not just by tutoring children but by educating teachers," Cheri said.
Masonic Village at Burlington resident Allan Hall volunteers at the center two nights a week, opening the doors for staff and parents.
"Because we have a locked door with a security release, Alan allows access and is there for parents to sign their children in," Cheri said. "We enjoy seeing his smiling face."
Dyslexia affects up to one out of every five people, boys and girls equally. Without proper intervention, dyslexia can lead to literacy, academic, social and self-esteem difficulties. While it is a treatable condition, millions of sufferers go without help due to lack of finances or access to services.
"One of the reasons that people seek out this program is because most schools don't have the staff or the resources to provide the Orton-Gillingham method that teachers receive via Fairleigh Dickinson, Cheri said.
Orton-Gillingham is a teaching approach specifically designed to help struggling readers by explicitly teaching the connections between letters and sounds.
Parent Shannon Tucker had two children in the dyslexia program, a son and a daughter. Her daughter completed the program and her son is currently in his first year. "I think the program is wonderful," she said. "My son's teacher totally knew how to get on his level and make learning fun for him. I've seen both my son and daughter make a lot of progress and grow."
On Feb. 23, the Verdon R. Skipper Children's Dyslexia Center will host its major fundraiser. For more information on how to give or how to volunteer, visit www.skipperlearningcenter.org.