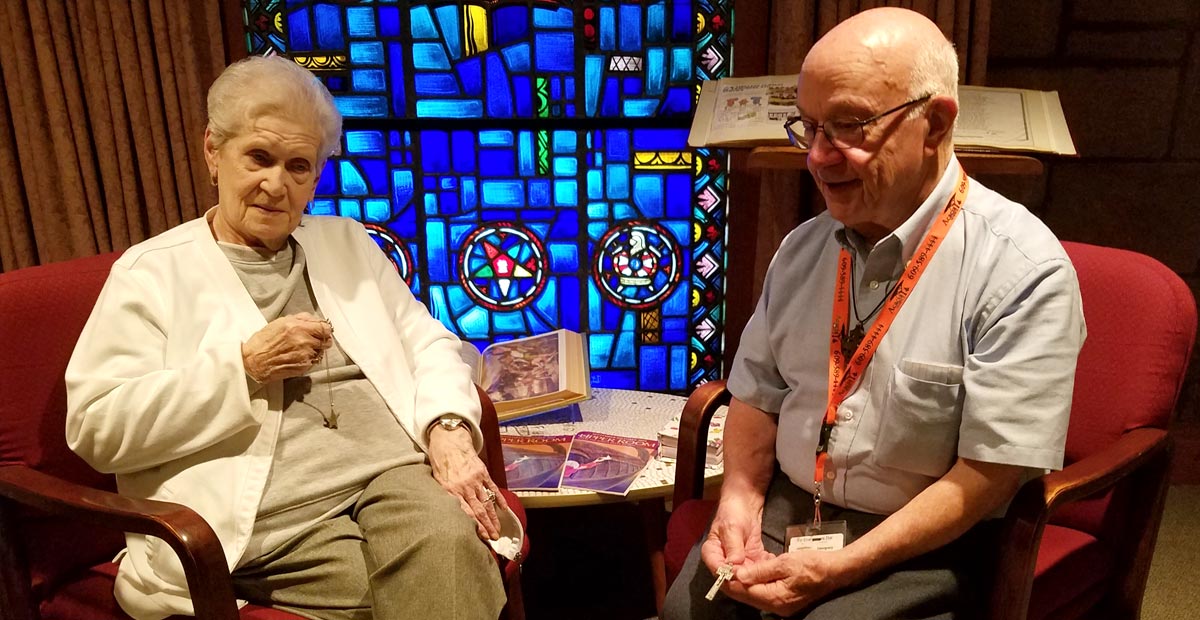 Volunteering makes you feel good. It's also good for your health and well-being.
This is especially true if you're age 55 and older, according to a recent report by the Corporation for National and Community Service (CNCS), the federal agency responsible for the nation's volunteer and service efforts.
Volunteering keeps the brain active, which contributes to a person's cognitive health and may lower the risk of dementia and other health problems in older adults. It prevents isolation and depression by engaging in enriching activities with other people outside of the home and building connections. Volunteering also promotes physical activity and fitness, which helps fend off diseases as you age, reduces stress and may even help you live longer.
Bob Bursley, a Masonic Village at Burlington resident, volunteers at the village and with Acacia Hospice. He gives communion to residents four times a month, and on certain Fridays, he prays the rosary with residents. With hospice, he visits and spends time with patients.
"One of my primary goals is to be present and to share the Psalms from the Bible with these people as they come to the end of their lives," Bob said. "It's a wonderful opportunity to grow in compassion for our brothers and sisters."
Through his volunteer experiences, Bob said he has formed a deeper understanding of the beauty and fragility of life.
"I've become very conscious of how blessed I have been in my life and how my relocation to Masonic Village established a base for me to express my gratitude through service to others," he said. "It deepens my faith."
Like Bob, older adults are encouraged to find an activity they are passionate about. Volunteering is best for all parties involved when you're doing something you enjoy. It's never too late to start. Whether you've just retired or are in your later years, there is an opportunity out there for you. Seize it!
For more information on the Masonic Village Volunteer Program contact Tonya Costley-Stilts, Director of Resident Services, at 609-239-3866. For more information on Acacia Hospice Volunteers contact Danielle Verguldi at 609-589-4072.