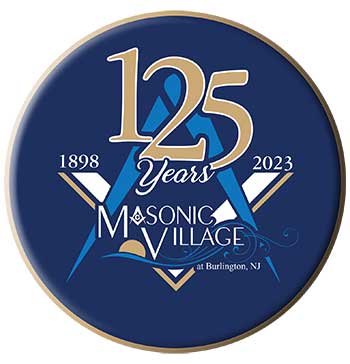 We cordially invite you to the
Masonic Village at Burlington
125th Anniversary Gala!
VIP Press Event:

6:30pm – 7pm


Table Lodge Dinner:

7pm – 9pm
 This Table Lodge Gala will be a once-in-a-lifetime event filled with food, fun and more.
Traditional 7 Course Meal
Traditional 7 Toasts
Impact of the Masonic Village on the Burlington Community
Celebration of our 125 Year History
Each guest will receive an exclusive anniversary toasting glass as a lasting token of this memorable evening!
Masonic Village at Burlington Fellowship Center 1114 Oxmead Road • Burlington Twp, NJ 08016 
$100
per person

(If tickets purchased by April 1st)
$125

per person

(If tickets purchased after April 1st)
Contact Chris Abbott at (609) 336-9532 or
email csa@njmasonic.org with any questions.